The basic file structure for your module will be divided into two sections, the admin, and the catalog folders.The contents of each folder will follow the MVC-L framework respectively, with the difference that the admin will deal solely with backend functionality and the catalog with frontend functionality.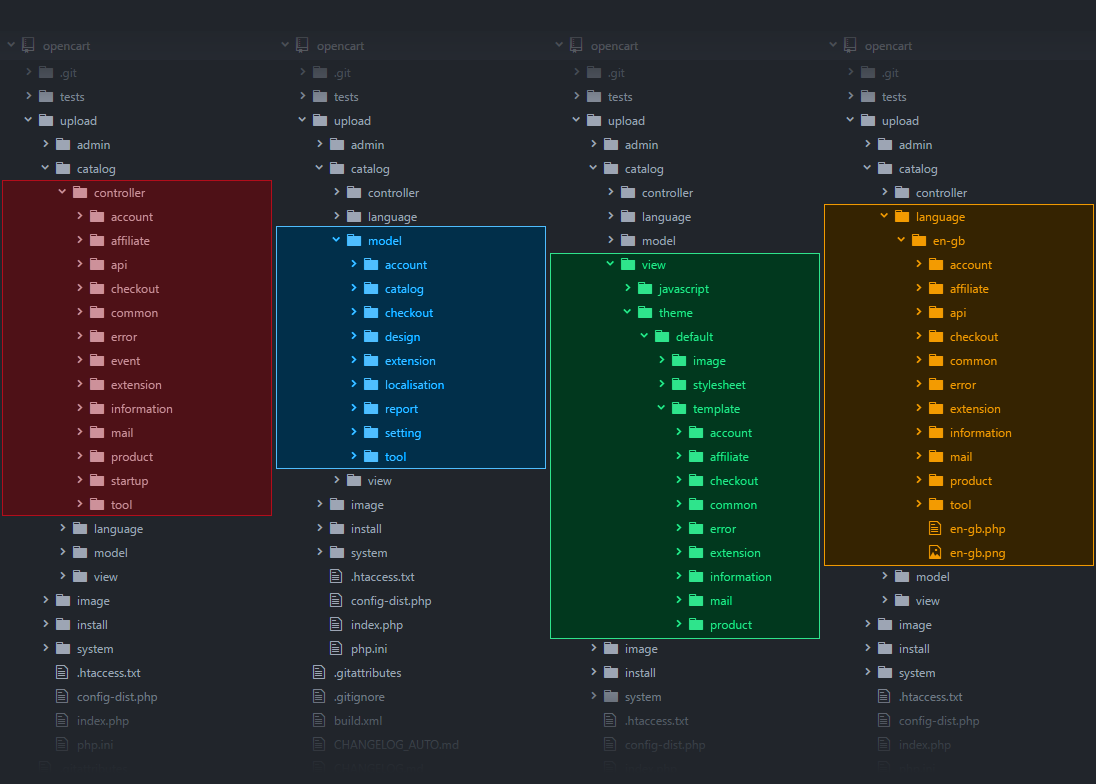 Image source:http://docs.opencart.com/image/file_struct.png
The above image displays a skeleton of the directory structure that your module should follow. A good way to get started with your module is to duplicate the folder structure and create the files above.